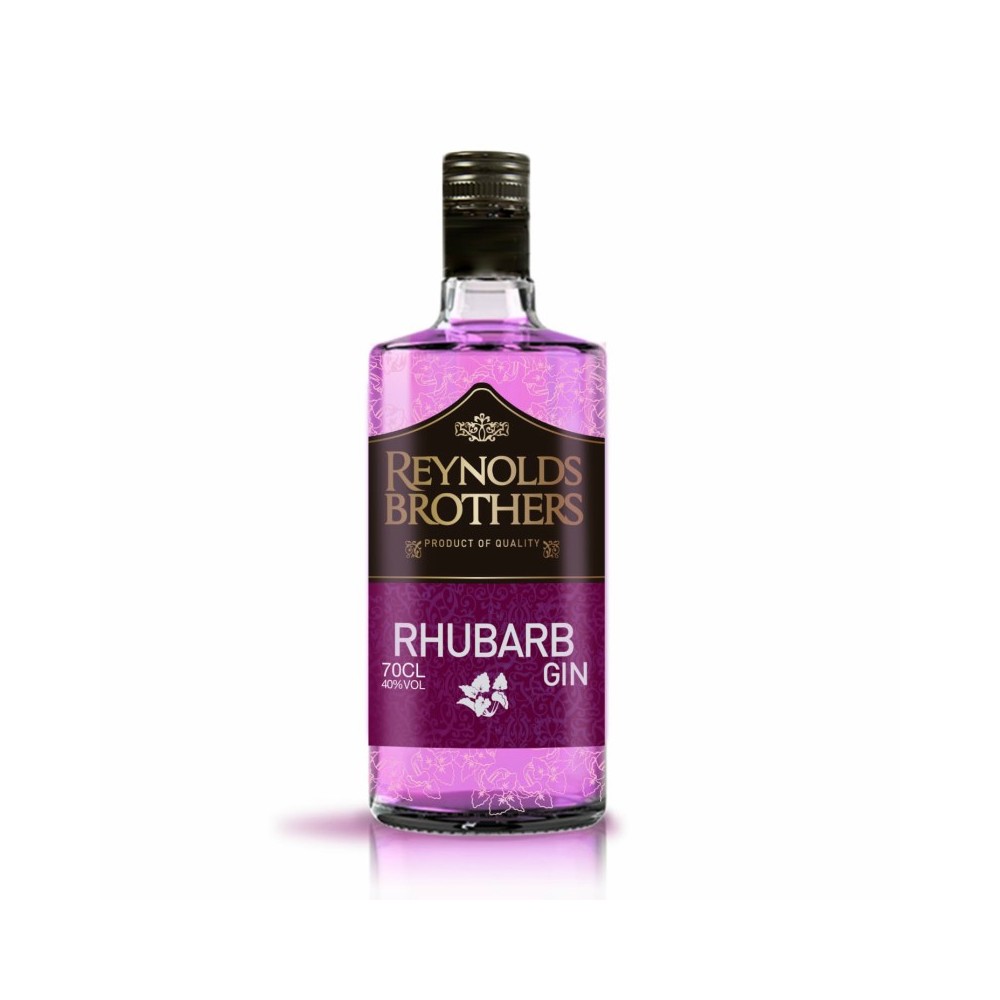  
Rhubarb Gin Reynolds Brothers 40º
Appearance: Bright transparent liquid of orange color.
Bouquet: Intense aroma of gin with flowers and roots.
Taste: Intense and powerful aroma of rhubarb combined with a sweet aroma of flowers and roots.

Alcoholic drinks are not for sale to people under the age of 18. Responsible consumption is recommended .